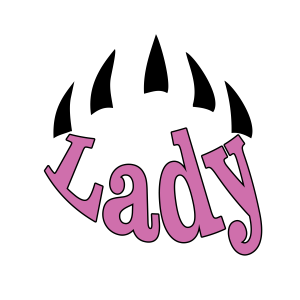 Welcome to LadyBear Trucking!!
Although there are many companies to choose from we hope you choose us!  We are a casual trucking company whose commitment is to provide an enjoyable trucking experience to our members.  It is our desire to enhance your game play whether you play TMP, SCS MP, or Single Player.
LadyBear drivers are all owner operators. We don't tell you how to play your game. We are a community that loves to get to know new people, hang out, and play many games together. All we ask is that if and when you do play your game you have the client open or use its shortcut to launch the game.
Here are just a few of the reasons why we're different:
1. No Minimum Miles – There are no monthly minimum miles.   Communication is the key.  As an owner operator you will NEVER be required to log miles in order to remain a member of LadyBear Trucking.  We do however encourage our members to log miles but we do it with incentives, friendly competitions, & company challenges.  As you log real miles for the company you will reach milestones within The Bear's Den Community Discord.
2.  Convoys – We hold several weekly public convoys in both games, ATS & ETS2.  We also host what we call Random Convoys (both TMP & SCS MP).  Monday & Friday convoy is designed for the beginner.  We stay in the base map therefore no DLC required, we keep the route simple, we follow the GPS, and roll at a slower speed than we do when we are grinding miles so others can catch up if they get behind.  Regardless of whether you are seasoned driver or a new driver we would love for you to attend!  It's the perfect opportunity to get to know us and make new friends.
3.  Community — We enjoy participating in regular community events, truck shows, and often do stream giveaways.  To stay the most up to date on events, challenges, and more, please join our discord server.  The Bear's Den Community Discord is an amazing, friendly, loving family.  We stream live daily to entertain each other within the community, enjoy communications, tech talk, share media, mods & more.
LadyBear Trucking is always accepting applications.  No application denied.  To be in LadyBear Trucking is to log miles on Trucksbook for the company.  Join us here: https://trucksbook.eu/company/6823
More information and fun to come!